Did you know when the Adblock project came to be? Have you ever wondered whether there ever was Adblock 0.1? Maybe also asking yourself what it looked like? Now you can get the answers to all these questions, and since one picture says more than a thousand words — you also get screenshots. Thanks to CVS' long memory these screenshots are still there for us — take a look!
Adblock 0.1 — the very first version, released on 2002-12-04: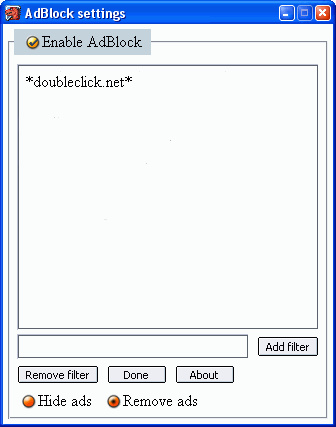 And we learn that Henrik Aasted Sorensen had a pretty weird theme in his browser. That's already something, right?
Adblock 0.2 — released on 2002-12-28: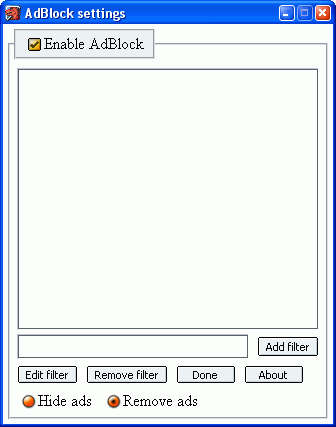 Adblock 0.3 — released on 2003-06-08: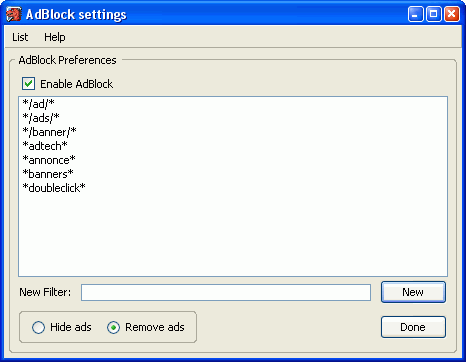 Wait, you know this screenshot! Isn't this the screenshot you see on adblock.mozdev.org? Right, that's the one — after Adblock 0.3 the project changed hands and rue wasn't too interested in keeping the site up-to-date. This also means that the following screenshots are mine since I don't know of any official screenshots for Adblock 0.4/0.5.
Adblock 0.4 — released on… ehm, what is a release? Anyway, the first development build (d24) has been published on 2003-07-22, the last one (d31) on 2003-09-03, and I don't know exactly which one this screenshot belongs to: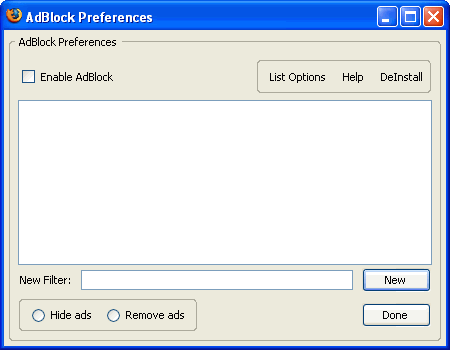 Adblock 0.5 development build 2 nightly 35 – yes, we are counting nightlies instead of development builds now, and this particular one has been published on 2004-01-12:
This last screenshot already looks exactly like Adblock Plus 0.5 n39 that has been the most recent Adblock version since 2004-06-27. And after that there was nothing for a long time — until Adblock Plus. Here is Adblock Plus 0.5.10, released on 2005-10-23: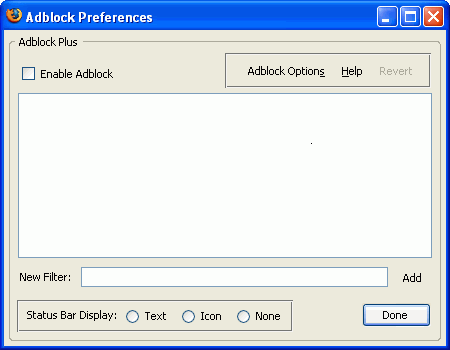 Finally there was one more (minor) update for Adblock — Adblock Plus 0.5 n40 published on 2006-01-01: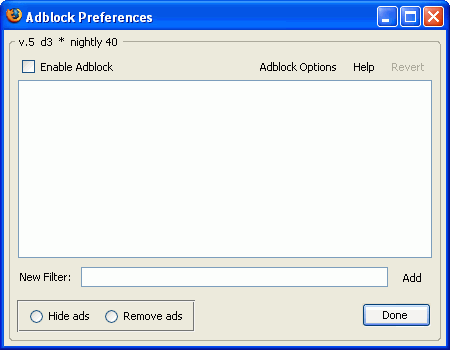 Nightly 42 that came a few days later looks exactly the same — and at the moment there aren't more Adblock versions (note that nightly 43 isn't an official version). Which means that I can continue with the Adblock Plus 0.6, released on 2006-01-17: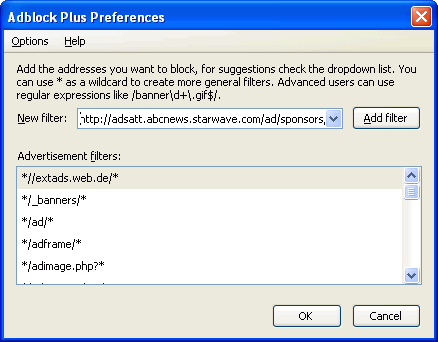 Adblock Plus 0.6.1 — released on 2006-02-12: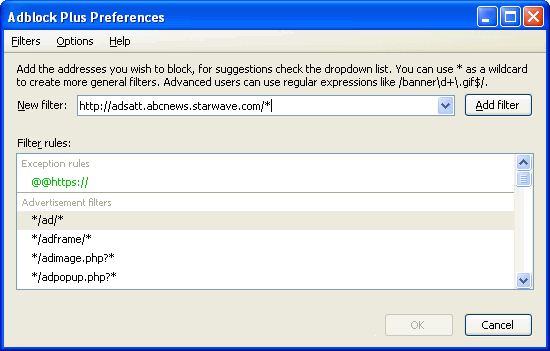 Adblock Plus 0.7 — released on 2006-04-08: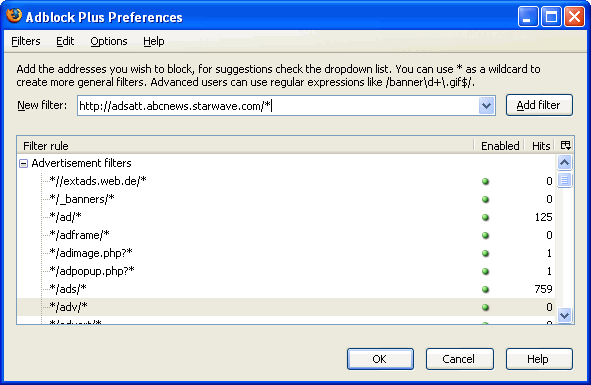 Which brings me to the point of all this… I really should update the screenshots because Adblock Plus 0.7.1 looks a little different again. Or maybe wait until Adblock Plus 0.7.2 is finished? Oh, ignore that, it's just me being lazy.

Commenting is closed for this article.