The previous blog post explains how we implemented the survey, now it is time to start analyzing the results (sorry about keeping you waiting). Here we want to look at the results of the first page where we asked general questions, mainly to get an idea of who is responding and to allow segmentation of the results. By now we have 1552 completed submissions. The number of answers is slightly different for each question however — all answers were optional and we had to throw out some answers because they were clearly invalid.
What country do you live in?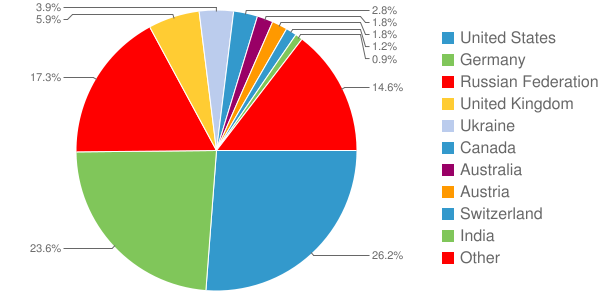 As mentioned in the previous blog post, we only had the survey in three languages so we didn't expect a wide range of participating countries. The results (based on 1523 valid responses) show United States, Germany and Russian Federation at the top which is pretty much along the expectations.
How old are you?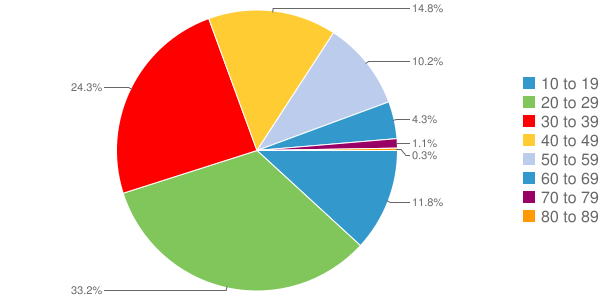 The average respondent age is 34 years (based on 1471 valid responses) which is quite a bit higher than we expected.
Please indicate your gender.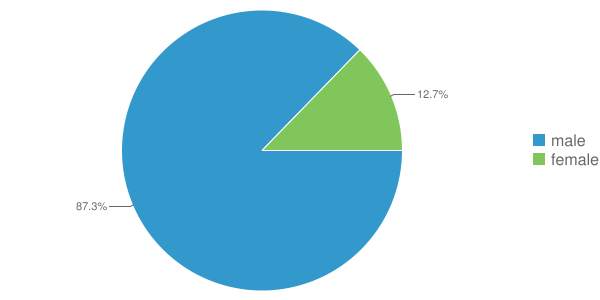 This survey (like pretty much any Firefox-related survey?) was heavily dominated by males (based on 1501 valid responses).
How long have you been using Firefox?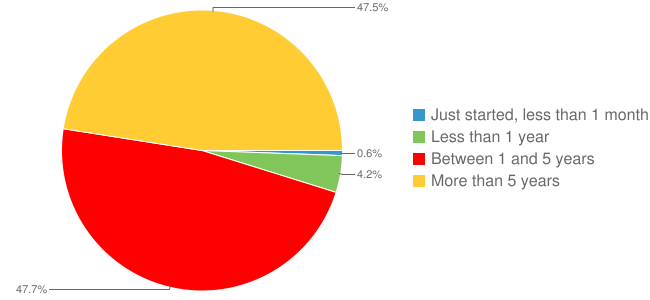 It is also not very surprising that we mostly got experienced Firefox users here (based on 1532 valid responses), the recent converts most likely simply didn't complete the survey. 95% of the respondents claim to have more than one year Firefox experience.
How many extensions are you currently using?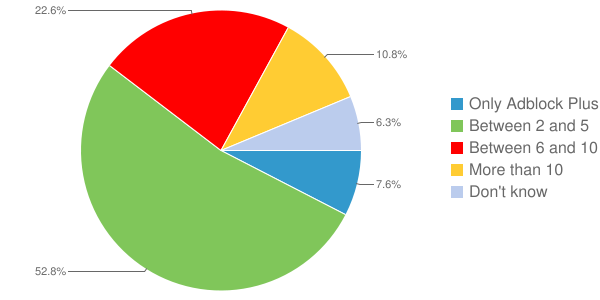 One more question with the aim to estimate the experience level of the survey respondents. Here we got more differentiated responses even though most respondents still fall into the "more experienced" category (more than one add-on).

Commenting is closed for this article.