After three and a half months in beta we're proud to finally release Adblock Plus for Safari.
The lack of a request blocking API was one of the largest challenges we faced while porting Adblock Plus to Safari. This also makes it impossible to block requests initiated by Flash. But we finally found a solution to block all ads, including pre-rolls and overlay ads, in all YouTube videos.
Then we realized that Safari 7 changed the way extensions have to deal with pre-rendered pages. So we had to rewrite most parts of our abstraction layer to be compatible with the latest version of Safari.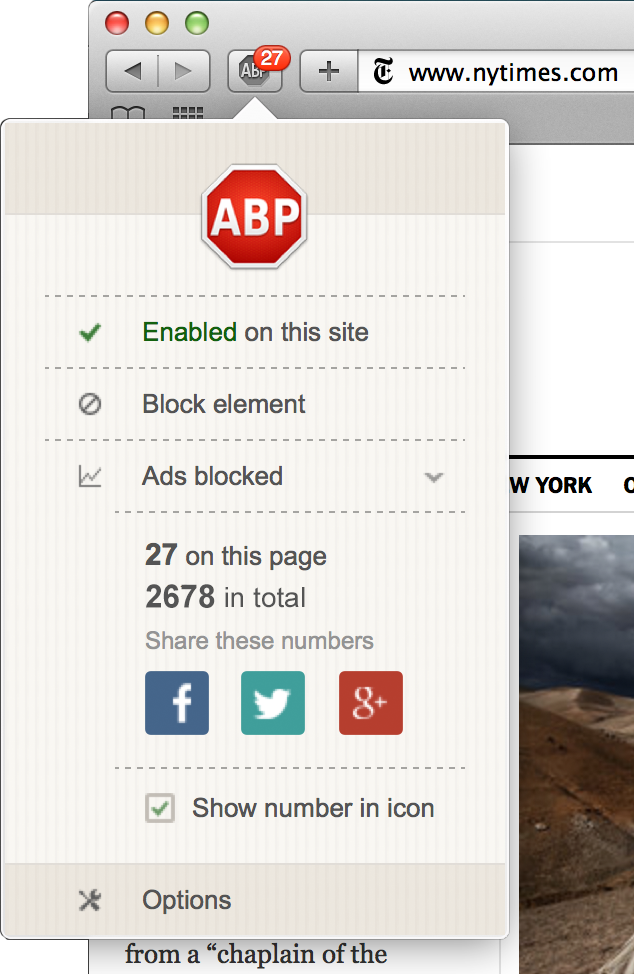 In addition, we fixed various issues with our user interface, optimized it for Retina display and now support 48 languages. Ultimately, we now have a fully functional and smooth UI that indicates how many ads you're blocking on each site you visit, tallies the amount you've blocked all time and gives you easy control over what you want to block.
Also, we found a way to prevent settings from being reset when browsing data are cleared, not to mention fixing every other issue users reported during the beta. One of these in particular was a pretty strange WebKit bug, which was triggered by a trivial change we made a few days ago. It made Adblock Plus block the content of every website, but we managed to work around this issue just yesterday.
Thanks to everybody who participated in the beta and helped us with their feedback.

Commenting is closed for this article.