The update on Adblock Plus for iOS is that it's up-to-date. We're not being cheeky. We simply believe it's important to remember that your trusty ad blocker for iPhone is on top of things, and that you don't need to worry about it NOT being up-to-date.
If you're new to Adblock Plus, it's the perfect opportunity to download the free extension and improve your internet experience.
We are still the go-to ad blocker for Iphone on the Safari browser.
Some of us love to go into our ad blockers and customize, and Adblock Plus is highly customizable with whitelisting and language-specific filter lists just to mention a few features, yet others simply like to know that their ad blocker is there and that it is always up-to-date; like a heartbeat, it works on its own.
And just what are all those 'out-of-the-box' benefits…?
We help you:
-Block annoying ads
-Save mobile data
-Protect yourself from Malvertising
-Speed up your browser
-Enhance your battery life
-And better protect your privacy (which, let's be honest, is crucial these days)
So, if you're new, let's get going, and if you're an Adblock Plus veteran we're glad to keep offering you more ways to have control of your online experience.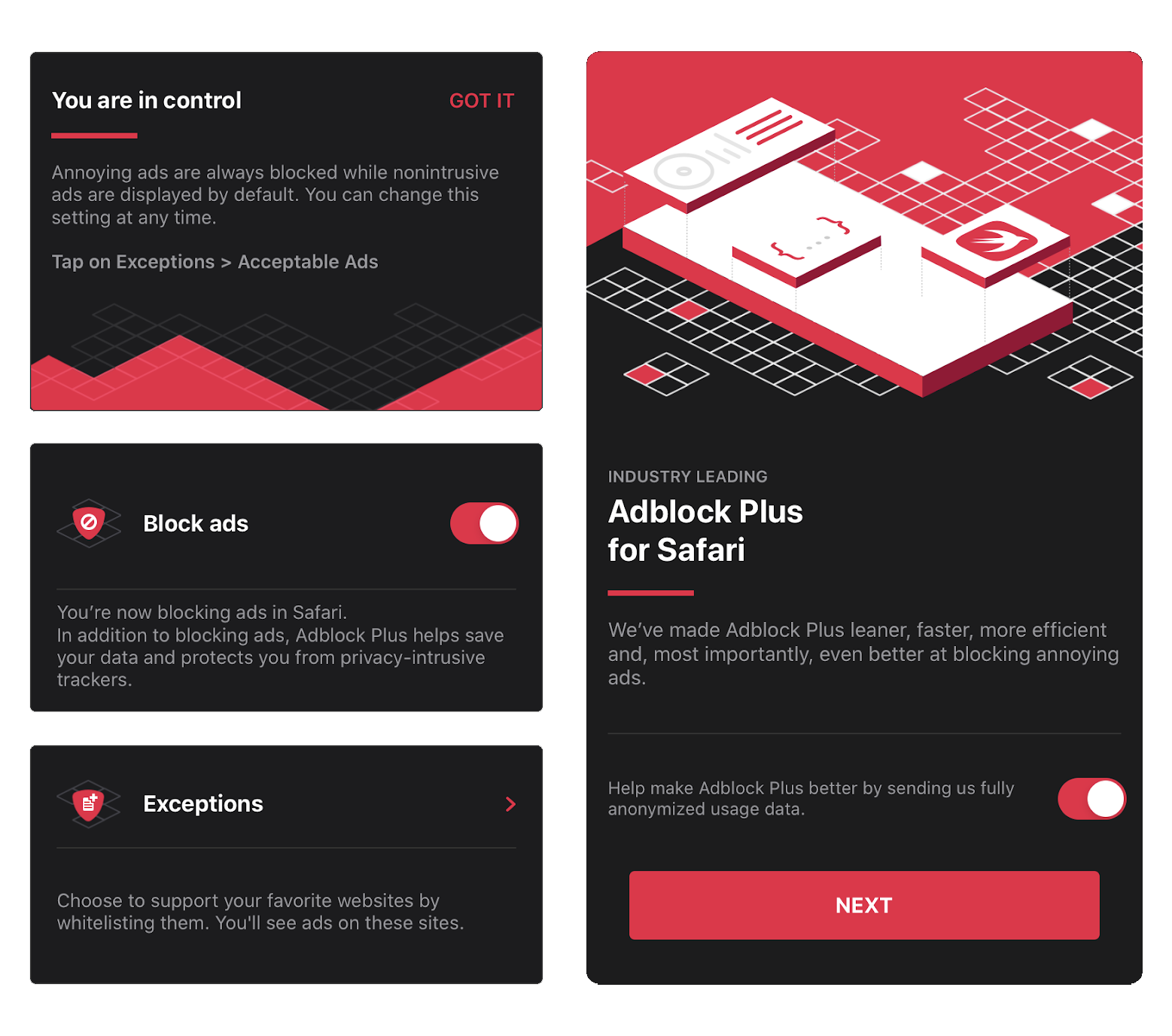 Commenting is closed for this article.