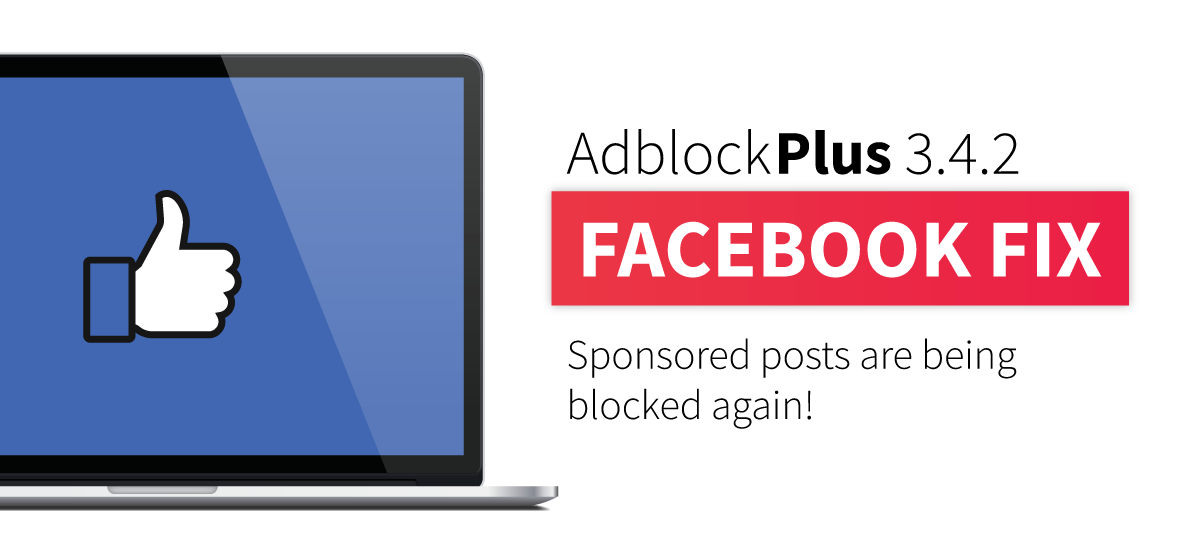 Version 3.4.2 of Adblock Plus is out, and while it's not a massive update, it is an important one!
After a month or so of complaints from people seeing ads in their Facebook newsfeed, we have figured out what's been going on… Facebook were disguising "sponsored posts" as regular posts so they would slide right by your ad blocker.
The good news is, our developers have been hard at work on a fix, which made it into version 3.4.2, and now all those pesky sponsored posts are gone again!
In a double whammy against the social media giant, this release (with EasyList Privacy activated) also blocks Facebook's "first-party cookie". In case you don't know what that is, it's pretty sneaky. Essentially, given the rise of third-party cookie blockers (now part of Firefox and Safari), Facebook has attempted to get around that by offering website owners and ad agencies the use of a pseudo-first-party cookie that can connect user information from a website with that user's Facebook data. Boo to Facebook, hooray for Easylist and ABP!
Thanks for reading!

Chris · 2018-12-07 06:02 · #

I'm still showing them. In fact, I'm showing more than ever now.
Commenting is closed for this article.